As Biomass boiler installers, Shaw Renewables understand the importance of servicing every 2,500 hours of production or annually, (depending on which comes first), which is why we offer a comprehensive, detailed biomass boiler service.

Ash and tar can build up in a biomass boiler, preventing heat from being properly transferred, making it less efficient. A decrease in efficiency can cause running costs to rise and impacts your carbon reduction.
We regularly service, maintain and repair leading brands of biomass boilers across the UK in compliance with manufacturer's guidelines, validating your manufacturer warranty.
What's included in your Health Plus Biomass Boiler Service?
A visual check will be made of the biomass boiler, associated plant room equipment and pipework to ensure it is installed and positioned correctly.
The biomass boiler will be fired up to ensure it is working correctly and identify any initial problems.

The biomass boiler casing will be removed and the biomass boiler components will be inspected and cleaned.

Seals, igniters and other major biomass boiler components will be inspected to make sure they are functioning safely. The flue will be checked visually and with a flue gas analyser to make sure it is fitted safely and not blocked. Your carbon monoxide alarm will be tested to ensure it is working.

The Health Plus biomass boiler service report will list what checks and procedures our engineer has carried out as well as identifying any safety or efficiency issues. Our reports ensure that you can build a full-service record for your system and serve as proof of your compliance with the Renewable Heat incentive rules should you have an Ofgem audit. 

Regular biomass boiler servicing can:
+

  reduce the risk of a breakdown

+

 help reduce the risk of carbon monoxide emissions

+

 help to prolong the life of your biomass boiler.
Without a yearly service…
x     your manufacturer warranty is void
x     your RHI payments could be suspended (Ofgem require proven annual maintenance records)

x

     ash and tar can build up in your biomass boiler, preventing heat from being properly transferred, making it less efficient
Servicing your biomass boiler isn't just a precautionary task, it's also a legal and contractual requirement.
Our fully qualified and HETAS registered engineers will perform checks to ensure your biomass boiler meets all of the legal requirements.
As authorised service partners for leading brands, such as Fröling, our annual biomass boiler service will keep your manufacturer warranty valid. Should Ofgem audit your system, our Health Plus biomass boiler servicing reports serve as proof of your compliance with RHI rules.
Shaw Renewables, helping to protect your investment 
Our biomass boiler servicing engineers are fully trained to install and maintain wood pellet, wood chip and log gasification systems. They can service and maintain your biomass boiler, regardless of the make or installer, advising you how to make your biomass heating system work to its full potential.
A Shaw Renewables engineer has the knowledge to diagnose any faults,or recognise the need for deteriorating parts to be replaced. This regular and specialised intervention by our engineers can aid in the reduction of breakdowns and keep fuel consumption efficiently low.
Our maintenance services include...



We work nationwide...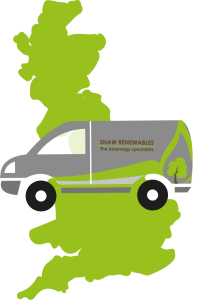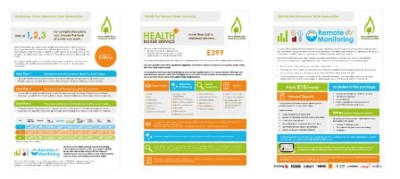 Find out what our biomass boiler maintenance plans include...
Request more information...
_______________________
Did you know that 1mm build up of soot equals 10% loss in efficiency?
It is important that regular biomass boiler servicing is undertaken (at least once a year, or around 2,500 running hours, whichever comes first). A warning sign of reduced efficiency is an increase in flue gas temperature as the heat produced is not being transferred correctly and is exiting through the flue.
_______________________
Regular boiler maintenance is vital to the smooth running and performance of any heating system.
Biomass boilers are classed as solid fuel appliances and as such produces a waste product – ash. Ash is a highly insulative material, and as it moves through the boiler with the gasses, it coats steel surfaces and reduces heat transference.
_______________________