Andrew is one of the company co-founders. When he's not travelling the country meeting with new customers, quoting for bioenergy systems, and installing systems he loves spending time with his wife and two sons as well as coaching an under 12's football team.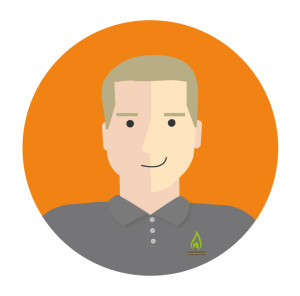 Andrew's background is in mechanical and heating engineering. After his apprenticeship, Andrew launched his career as a sole trader, often subcontracting for larger firms on commercial sites.
After being introduced to biomass technology he recognised the potential for renewable heating in the UK and made the decision to expand his workforce and specialise in renewable energy solutions.
Shaw Renewables was launched with only 3 employees and a 10x10ft office space – today the company is considerably larger and continues to grow.